We are metal craftsmen and
we abide by certain principles: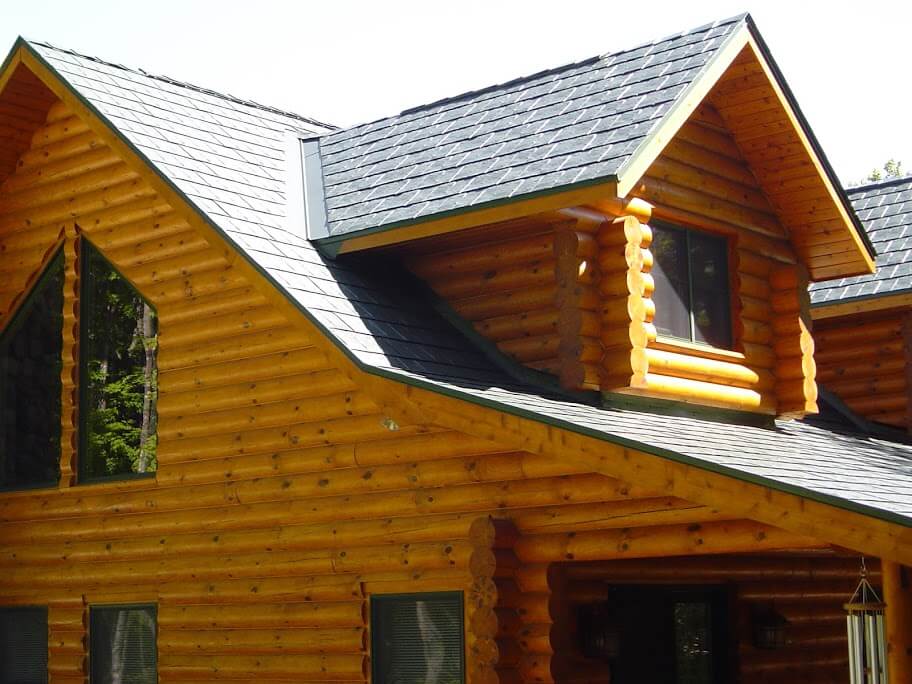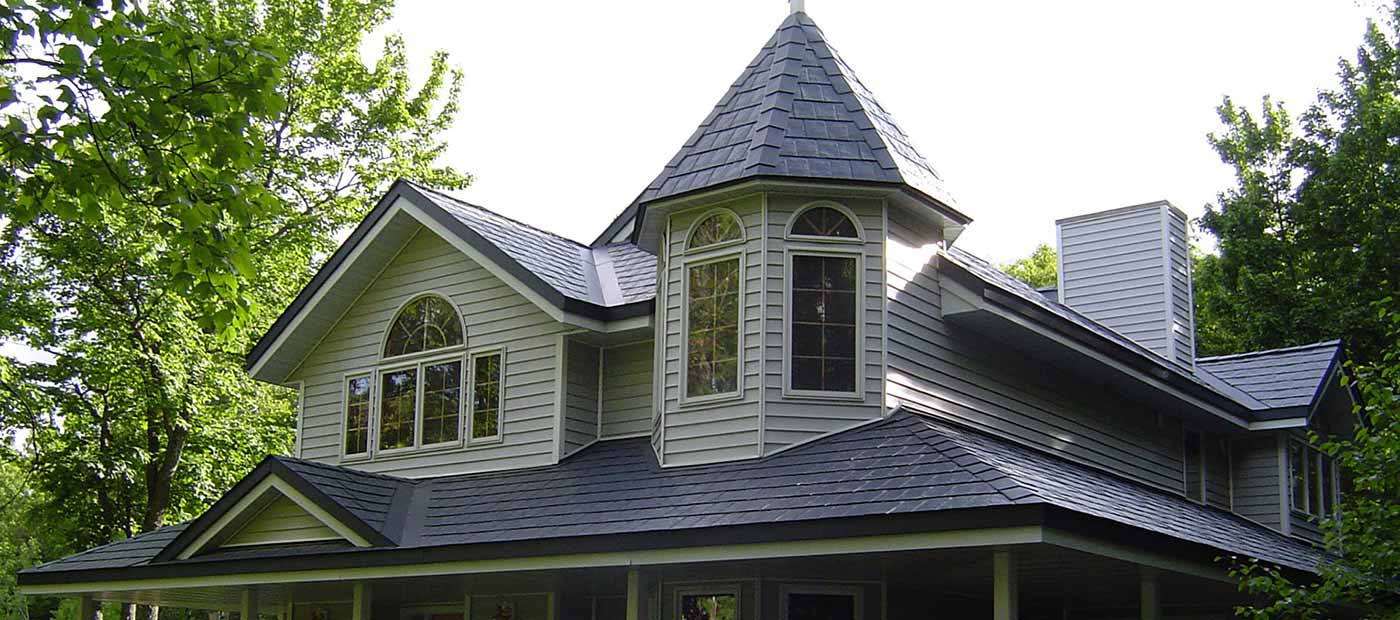 Metal shingles have an aesthetic that fits some homes better than our standing seam product. We do not manufacture the metal shingles as we do with our standing seam, but we do manufacture all of the trims, and they are better than what the shingle manufacturers supply.
We make the drip-edge, valley and sidewall trims from the same 24 gauge steel we use for our standing seam roofs. The trims that typically come with metal shingle products are a lighter 28 gauge. They are also designed as J-channels on gable end drip edge and in valleys to accept the metal shingles simply cut to length.
At Dan Perkins, we don't believe that J-Channel details belong on roofs at all. We make sure that all of our metal shingle roofs are installed with the same "Pittsburg Lock" transitions at all drip-edge, sidewall and valley details that are used on our standing seam roofing. This process takes time but the end result is a cleaner and longer lasting metal shingle roof than is offered by others who do not know or employ these techniques.