Benefits of Seamless Steel Siding: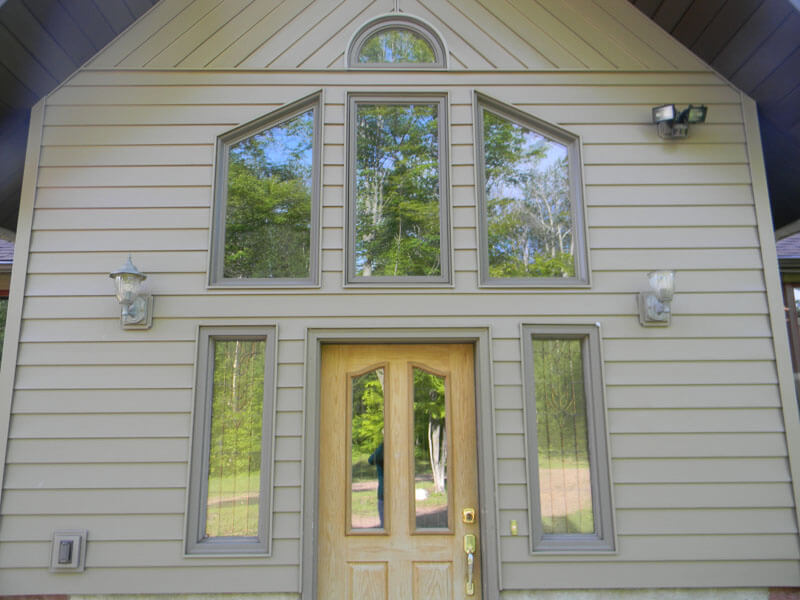 Nothing compliments the quality and longevity of a Dan Perkins Steel roof like Dan Perkins Seamless Steel Siding.
As with or steel roofing, the beauty of our steel siding is in the details. The same custom manufacturing of every component brings a level of craftsmanship and beauty to your home or business that will last generations.
Dan Perkins offers two profiles of seamless siding- a standard bevel lap siding profile that is applied horizontally and a board and batten profile that is applied vertically. Both profiles can be manufactured to run the entire distance of the building so that no intermediate laps are necessary.
Decades of Experience
Dan Perkins has been working with steel products for decades and has developed many systems for competing the harsh winters and challenging environment of Upper Michigan. Through those years, we have fine-tuned the art of metal craftsmanship and are now using that expertise in the installation of seamless steel siding. Our attention-to-detail is the key component in making a good siding job become an outstanding siding job!
Allow us to demonstrate our years of experience while crafting the exterior of your home into a legacy that will last for generations.
Siding for a Greener Environment
Steel is the world's most recycled material. Over 95% of all steel is recycled globally, and the life cycle of steel products is longer than that of its plastic counter parts. Steel siding will stay strong and attractive for years after vinyl, wood, or fibercement siding has failed.
Dan Perkins Construction steel siding allows you to treat yourself to the beauty of wood, the durability of steel, and the maintenance freedom you deserve.