One
roof

for the rest of your life.
Why Metal?
If you're looking to crown your home with a roof that will last the rest of your life (and probably your children's lives), you have come to the right place. Please check out our
Why Metal?
page to see why Metal is the right choice for your home.
Services
From installing only the highest quality metal roofs to seamless siding, venting and insulation, alternative energy, general construction and more, Dan Perkins Construction does it all!
See our Products & Services
to learn more.
Free Estimate
Ask us to come look at your roof and we'll provide you with an accurate estimate at no cost to you! Simply fill out our
Free Estimate Form
and we'll be on our way.
Check out our featured projects!
Color:

Autumn Red

Project Type:

Residential

Product Type:

Standing Seam

Color:

Weathered Zinc

Project Type:

Volunteer

Product Type:

Standing Seam

Color:

Green

Project Type:

Residential

Product Type:

Standing Seam

Color:

Green

Project Type:

Residential

Product Type:

Metal Siding
Featured Testimonial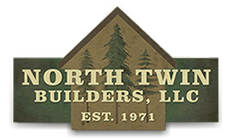 John Volkmann – North Twin Builders LLC