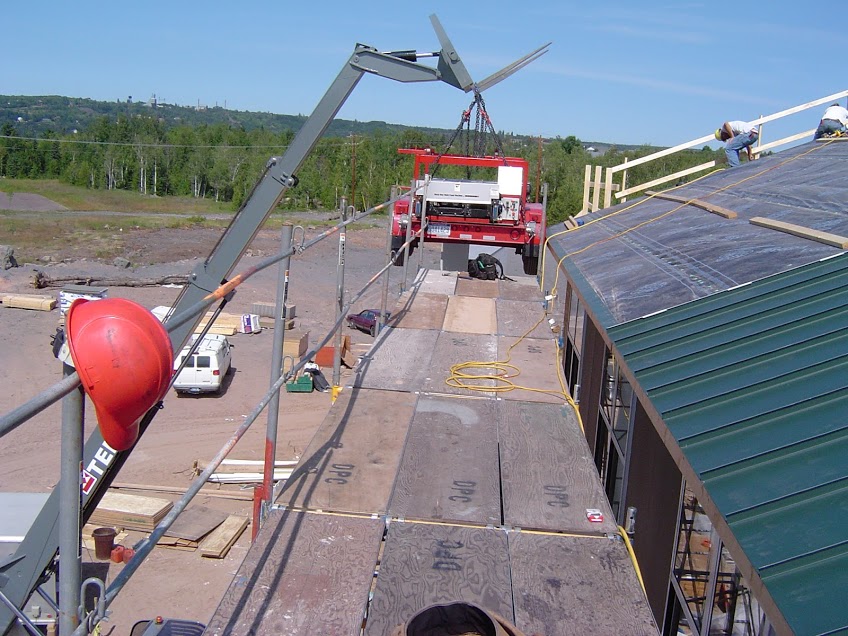 The roofing industry is historically one of the most dangerous jobs a trades-person can engage in as a career. Standard workman's compensation insurance rates for roofing contractors reflect this in an unprecedented rate of $55 per $100 in payroll. Many residential roofing contractors feel that they cannot afford this and do not pay these rates, choosing instead to classify their employees in other categories such as carpentry. But we do.
We are accountable to the risks inherent in our field and we work directly with OSHA Consulting Director, Steve Tighe of Marquette in the design and implementation of our safety program. We have found that by addressing the risks and meeting the OSHA requirements for roofing we can keep our "Experience Modification Ratio" low (ours is now at .67) which cuts a third off the cost of our insurance premiums. We have achieved this EMR rating by being safe and by building a culture of safety at our company. Our tradesmen take the courses in fall protection, scaffolding, and first aid. We have weekly safety meetings and we certify our men on all equipment and procedures.
We have discovered that the most important feature of safety involves continuity in employment. By keeping our people around through the years we have been able to set a standard of procedures and culture of safety that is recognized and aspired to by new hires. Our biggest safety risk turns out to be new hires so we take the time to train them carefully how to stay safe on our job sites.
Safety for our customers and the general is also a concern while we are working on their projects. We work in the air above you and falling objects are always a concern. Job site cleanliness is paramount in job site safety so clean up is perpetual and thorough. These ideals are met every day by our crews and I am proud to say that we are the safest roofing outfit I have ever encountered anywhere.