919 Razorback Dr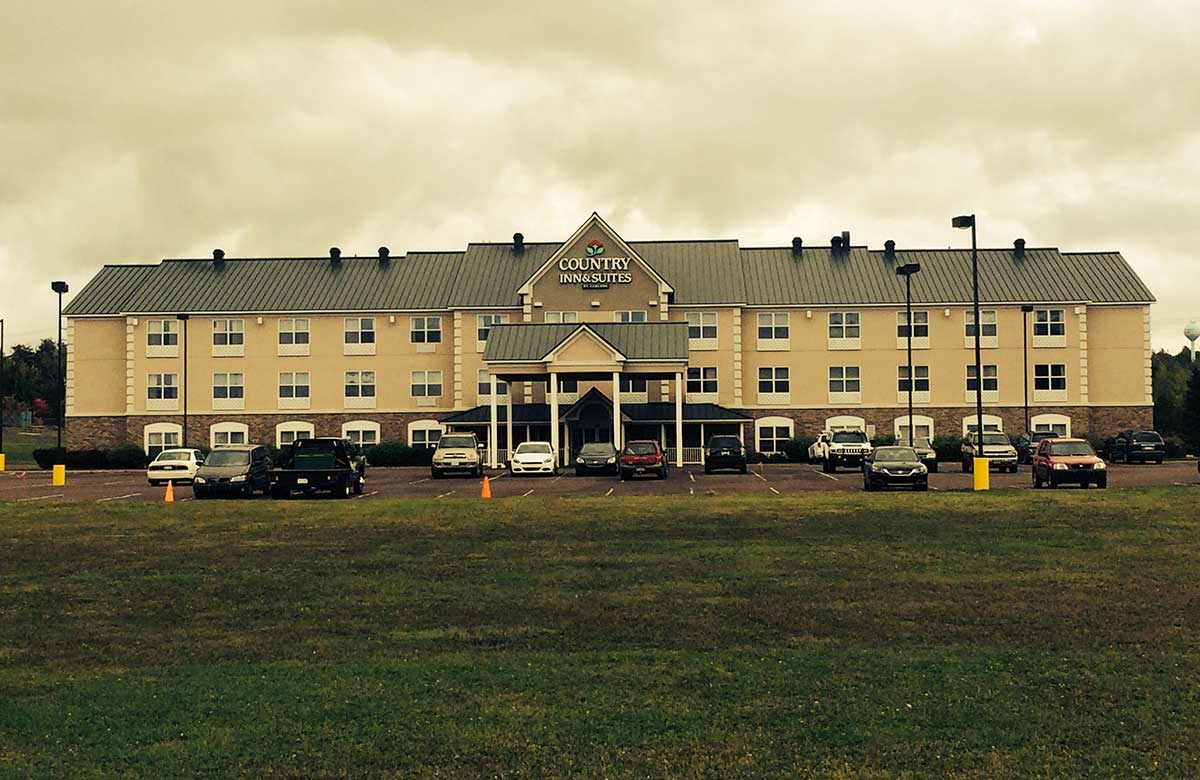 Property Details
Business Name: Country Inn & Suites
Street Address: 919 Razorback Dr
City: Houghton
State: N/A
Zip Code: 49931
Project Details
Classification: Commercial / Municipal
Type: Roofing
Product: Standing Seam - Flat
Color: Hartford Green
Completed Date: N/A
Project Description
We installed this job in 2005 for Moyle Construction of Houghton with some trepidation going into the project. We had never installed a job that was 35' in the air at the eaves and had 36,000 square feet of area to cover with steel roofing. The roof panels were 70' long and the ventilation at the ridge had to be oversized if it was going to meet the recommended ratio of nominal free air to conditioned area below. Osha compliance and safety concerns were paramount to us in taking on this job. It was a big step up for us and we had some challenges to meet.

We were creative in addressing our safety and panel handling logistics. We built full scaffolding with continuous 5' wide decks and railings at all eaves and we built railings up and down all gable ends. This continuous safety barrier allowed our crew to run free on the roof without the constraint of cumbersome ropes and harnesses. We then rented the largest material handling lift available, fabricated an engineered sling and hoisted our roll forming machine up to the level of the scaffolding deck so we could run the 70' long panels out down the scaffolding and then spin them and place them on the roof.

The foreman of the job from Moyle told us that we had put together one of the safest roofing installations on any job he had ever seen and to our surprise, once we had spent the time up front to create this safe environment for our crew, the job went incredibly efficiently with all the front end hours spent on safety coming back to us in the end.