32185 Emily Lake Rd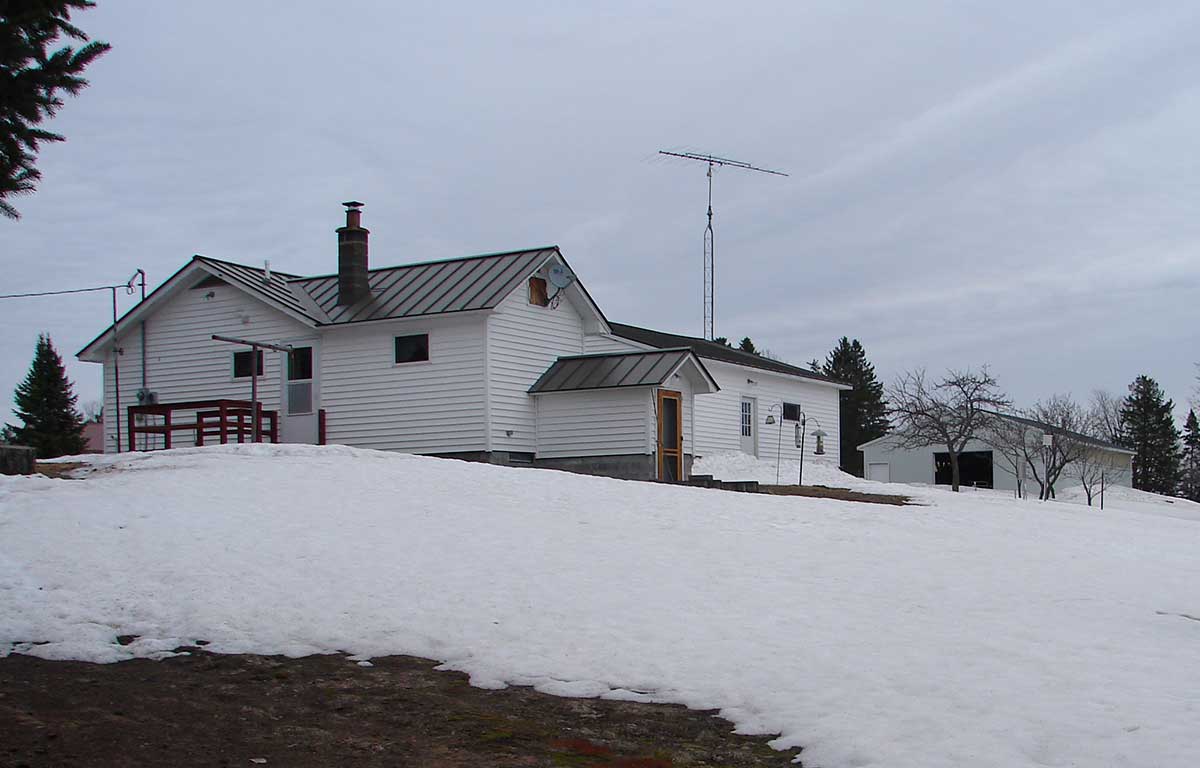 Property Details
Customer Name: Jay & Judy Glandon
Street Address: 32185 Emily Lake Rd
City: Toivola
State: MI
Zip Code: 49965
Project Details
Classification: Direct Residential
Type: Roofing
Product: Standing Seam - Flat
Color: Medium Bronze
Completed Date: N/A
Project Description
Jay and Judy had us install this Medium Bronze Kynar coated Galvalume standing seam metal roof on their home over a decade ago and the roof still looks new. It has solved a number of problems and will last for the rest of their lives.
Customer Testimonial
Just a note about the roof you installed for us. The guys removed the old roof on day 1 and completely cleaned up before they went home. The second day they worked hard, cleaned up asked if everything was okay. When the job was complete everything was as you (Dan Perkins, which rhymes with gerkin..LOL) said it would be. We were VERY PLEASED with the work, the crew's behavior and work ethic. It turned out just as you said it would. Thanks, Dan!