Quality Metal Roofing Services in Houghton
Houghton is one of the snowiest cities in the Upper Peninsula of Michigan. Tucked into the base of the Keweenaw Peninsula, surrounded by Lake Superior, and jutting vertically upward it's landscape catches lake moisture, forces it upward to colder air and precipitates it into hundreds of inches of snow per year. People who live in Houghton in the winter know this and dealing with lots of snow is part of life in Houghton.
From the perspective of a roofing contractor, Houghton is one of the most challenging places in the Upper Peninsula to build an enduring roof capable of handling the daunting snow loads that accumulate every year. Big snow means bid ice dams and glacial damage when snow packs move on roof surfaces. The design of insulation and ventilation into roof systems is paramount here, and the shear strength of 24 gauge steel becomes a necessity when designing for endurance over time. Our 24 gauge standing seam metal roofing is the product chosen by Holiday Inn and the Country Inn and Suites of Houghton to handle the conditions on these larger commercial structures, but 90% of the work we do in the Houghton is residential dwellings from people who simply want to resolve the issues with their roofs in a more permanent manner.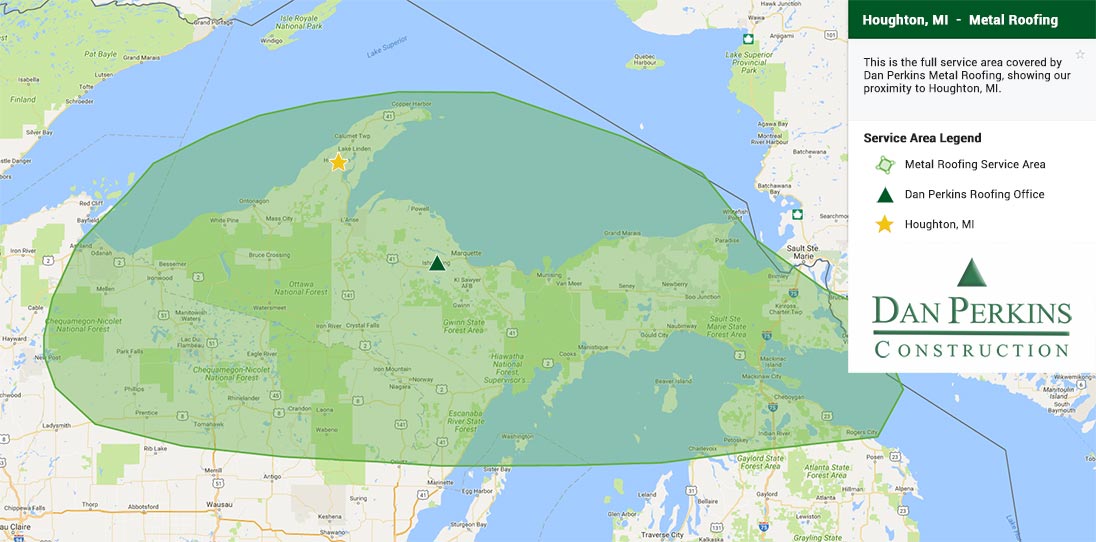 ---
Featured Metal Roofs in Houghton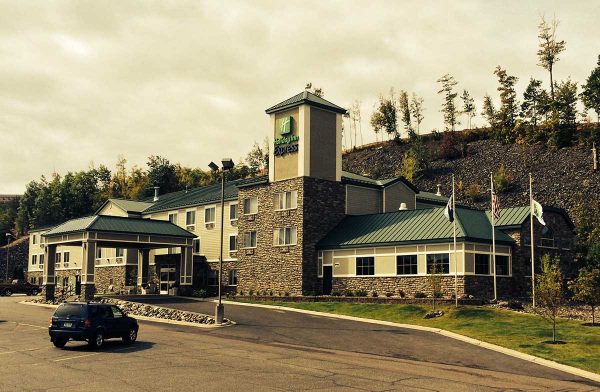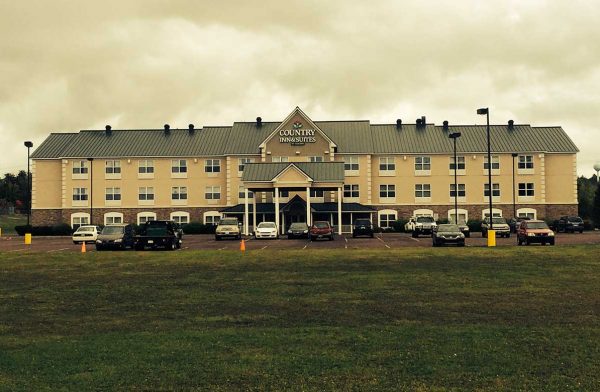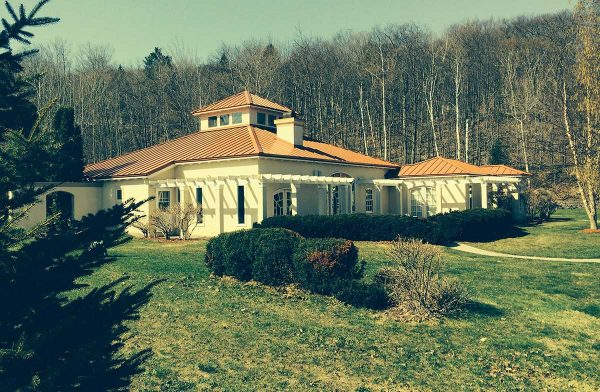 ---
Satisfied Metal Roofing Customers from Houghton
Project Completed: 2015
Our entire experience with Dan and his crew was very positive, from the initial meeting to plan out the new roof to the last seam. Along the way we were impressed by the professionalism and competence of the operation: the crew showed up earlier than scheduled and had the old roof removed and the new roof installed in less than a week, including a brief pause to re-insulate parts of the old roof system. We had been having a moisture problem in the crawl spaces inside the house that turned out to be condensation of high humidity air from inside the house which was completely eliminated by the new roof and better insulation in the sub-roof. This was a problem that had resisted solution for a number of years involving several attempts to alleviate the problem by other professional contractors. I can't tell if we are happier with the new 100 year roof or the resolution of the condensation problem. Pat was very impressed with one other aspect of the job: a the thorough daily clean-up, compete with metal detectors. All-in-all, very professional job by an experienced crew and a result much better than we had ever imagined! Completely satisfied. Now for the camp roof ..."
Jim and Pat Wood - Houghton
Project Completed: 2014
The new roof makes the house seem warmer in winter, and it solved our 25 year-old falling ice problem. The workers were diligent and hard working."
Jack Jobst - Houghton